Staff and offenders in mid-Missouri came together to represent the Missouri Department of Corrections in the Governor's Bicentennial Inaugural Parade in Jefferson City Sept. 18, celebrating the 200th birthday of the state.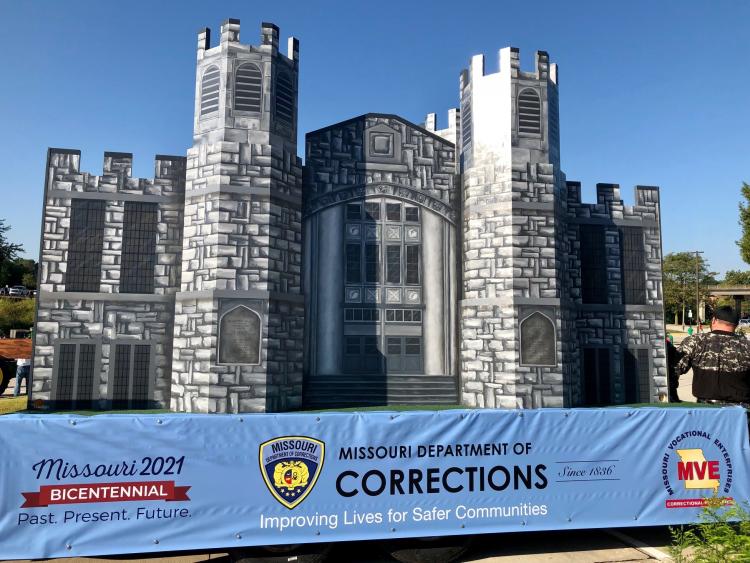 Jefferson City Correctional (JCCC) staff oversaw the construction of the department's float, a 14-foot replica of the Missouri State Penitentiary (MSP) built by Missouri Vocational Enterprises (MVE) workers and hand-painted by JCCC artists. While the float represents the history of corrections and celebrates a historic landmark, its construction highlights the evolution of corrections in Missouri, showcasing skills built through job training and education programs — and the hard work of the staff who changes lives.
Honor Guard members from (JCCC), Corrections Emergency Response Team (CERT) members from Algoa Correctional Center (ACC), Jake Butler and Stormy from Puppies for Parole, and Director Anne Precythe marched in the parade, while Officer Hannah Samuels and Sergeant Michael Ashley rode on the float and recruiters Samona Kosfeld and Amanda Ferrin rode in the truck. BIG thanks to Warden Doris Falkenrath and Deputy Warden Myles Strid, who made it possible.
---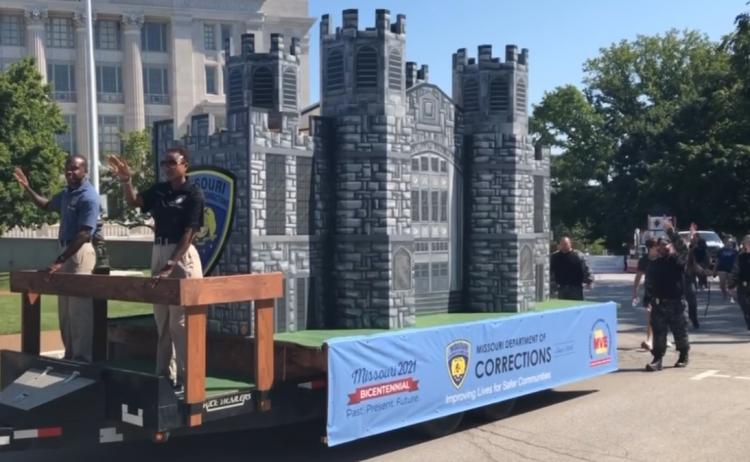 Watch a video recap of the department's entry in the bicentennial inaugural parade »
---
News Coverage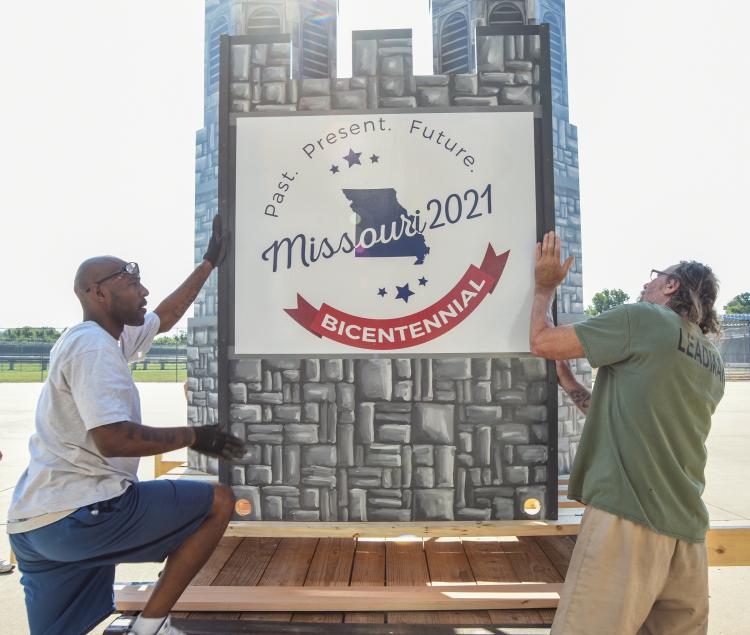 "DOC parade float illustrates power of restorative justice programs: Depicting the old Missouri State Penitentiary, the Missouri Department of Corrections' Bicentennial parade float is a testament to the department's history and rehabilitation-focused present."
- Jefferson City News-Tribune
---
Parade Livestream Broadcast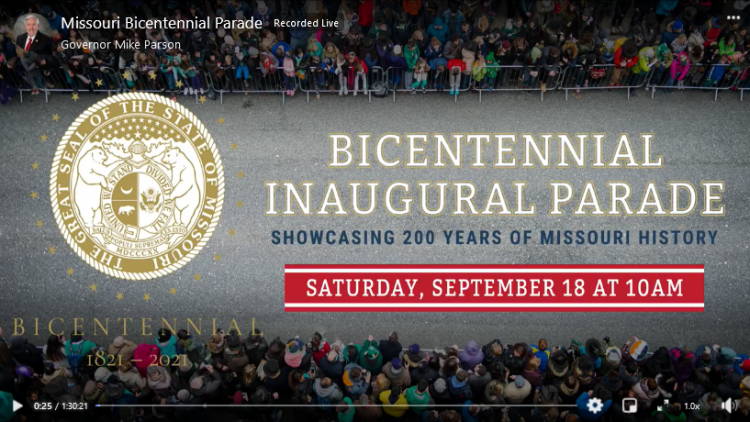 Watch the Livestream broadcast of the entire parade on Governor MIke Parson's Facebook page. The Department of Corrections entry starts at 1:06. Watch here »
---
Parade Photos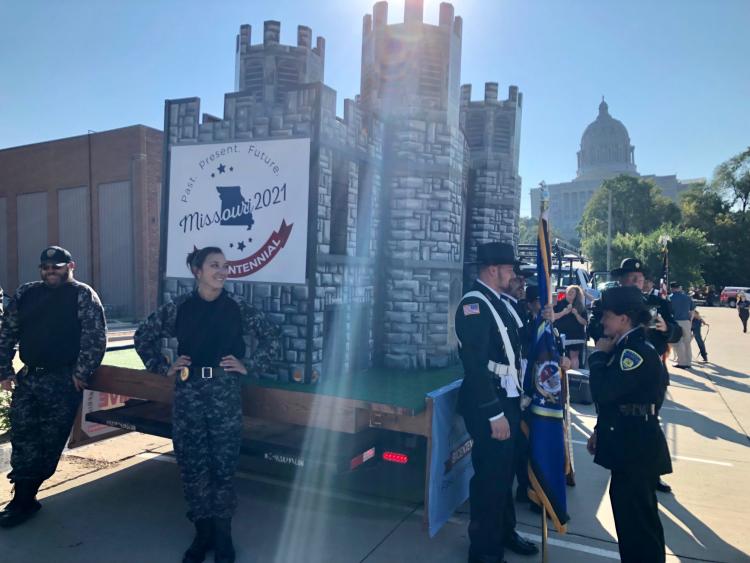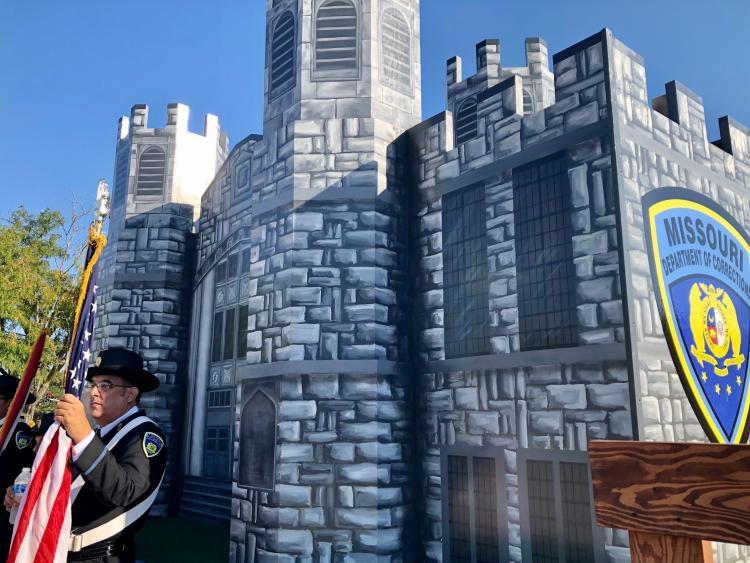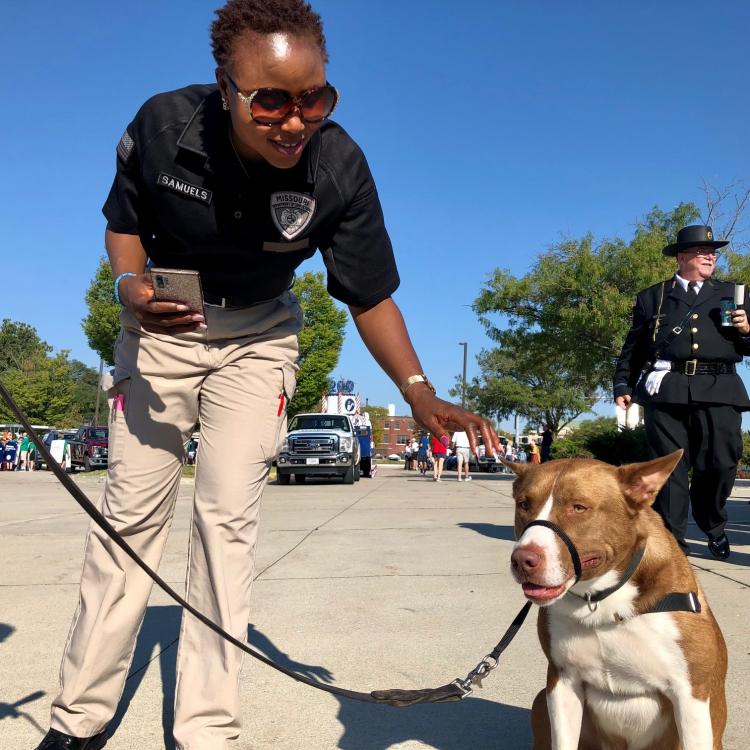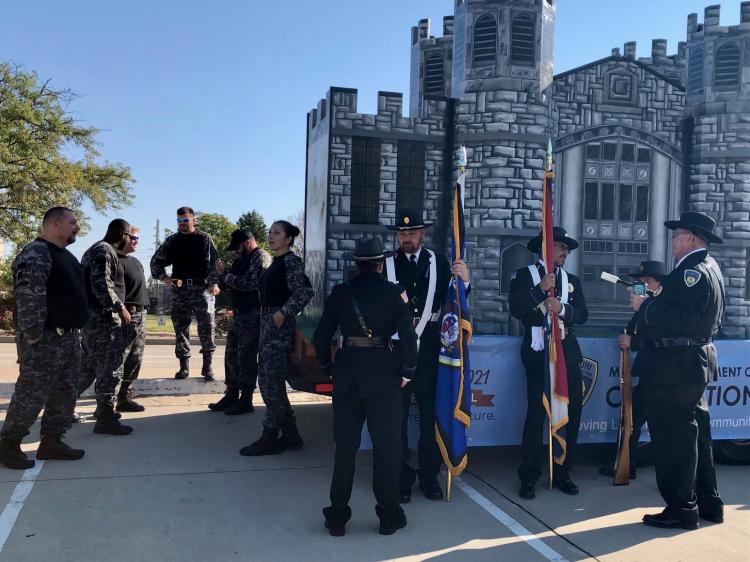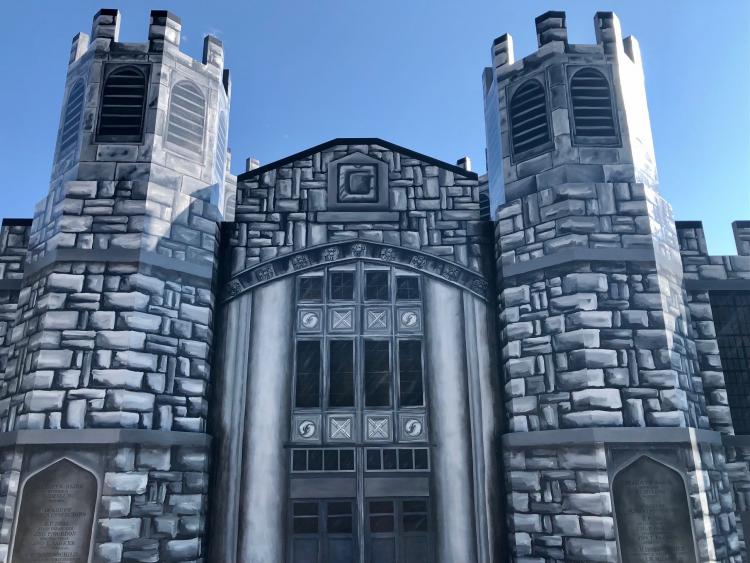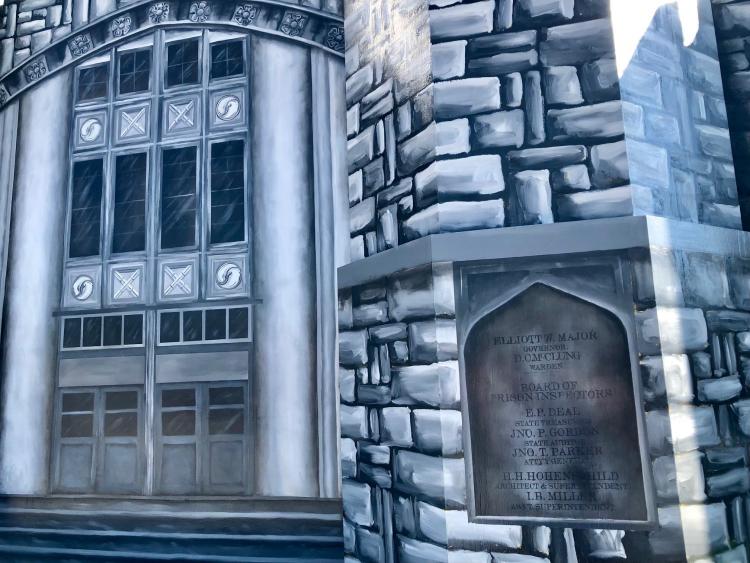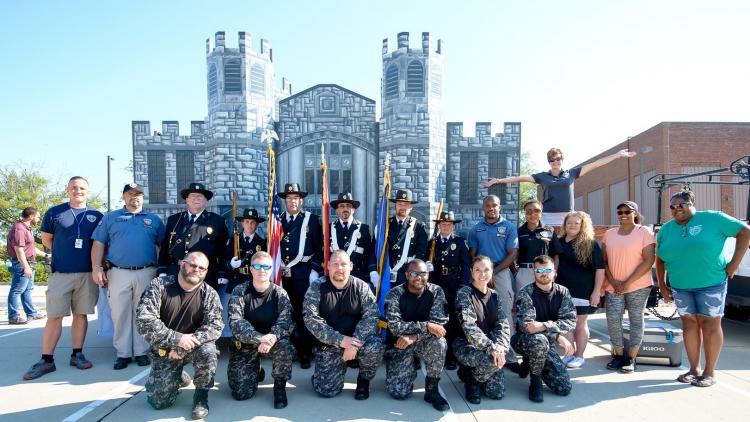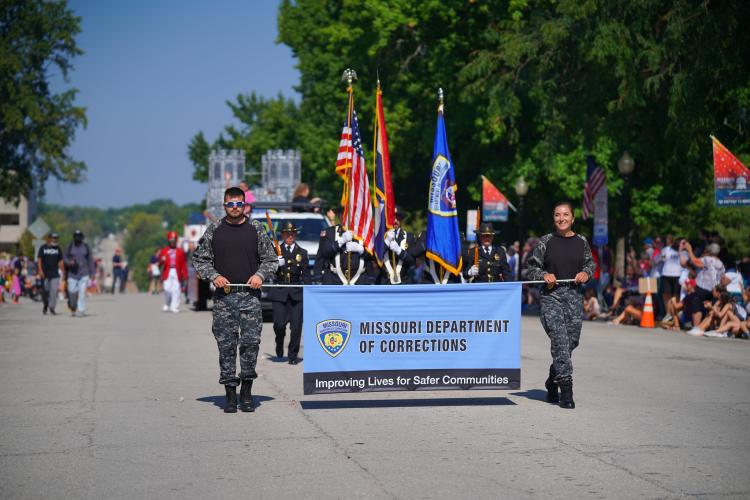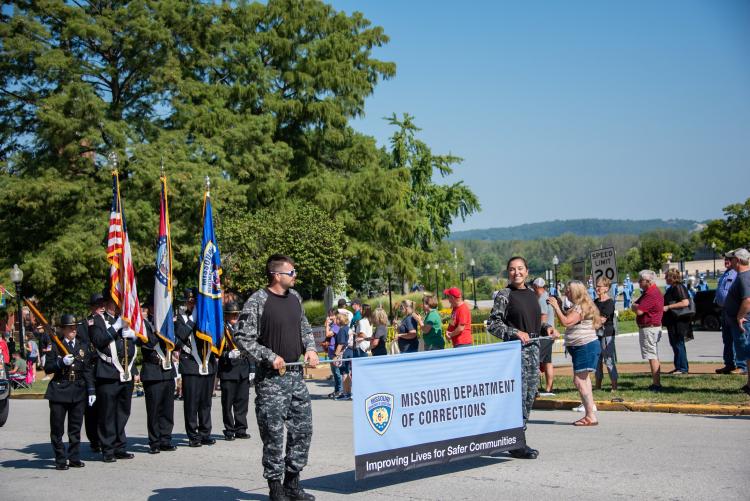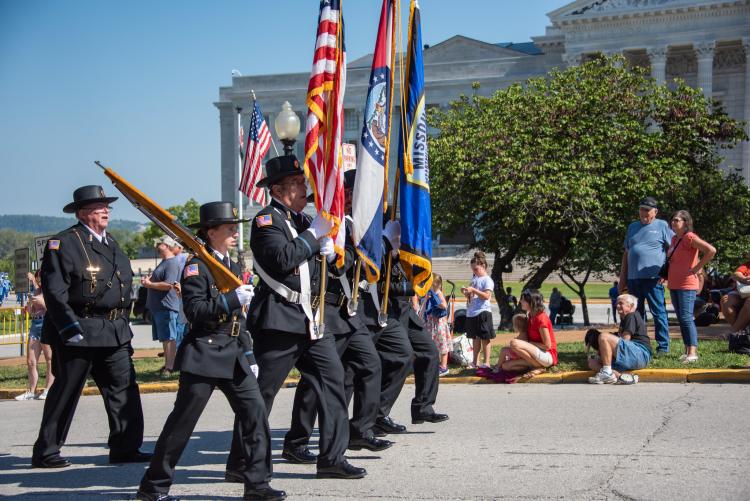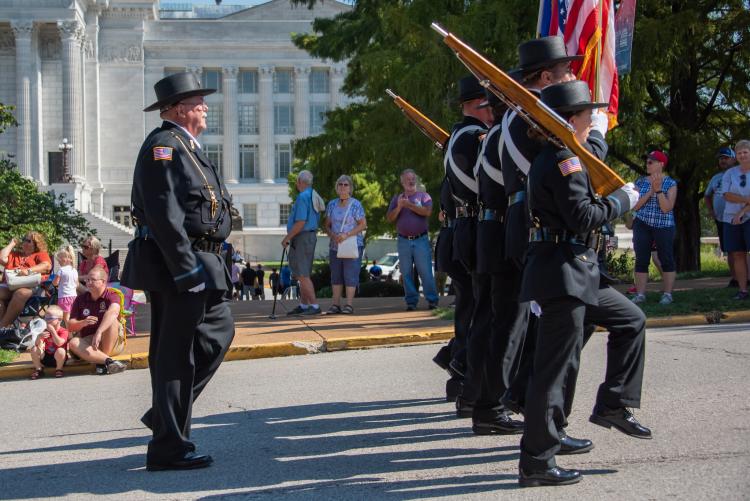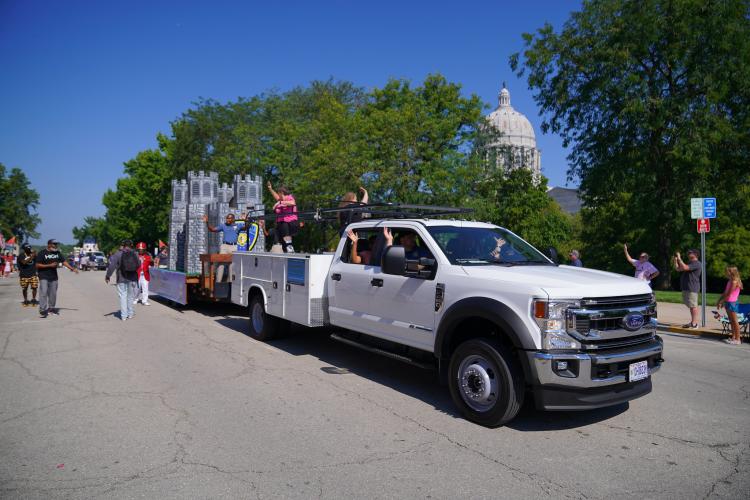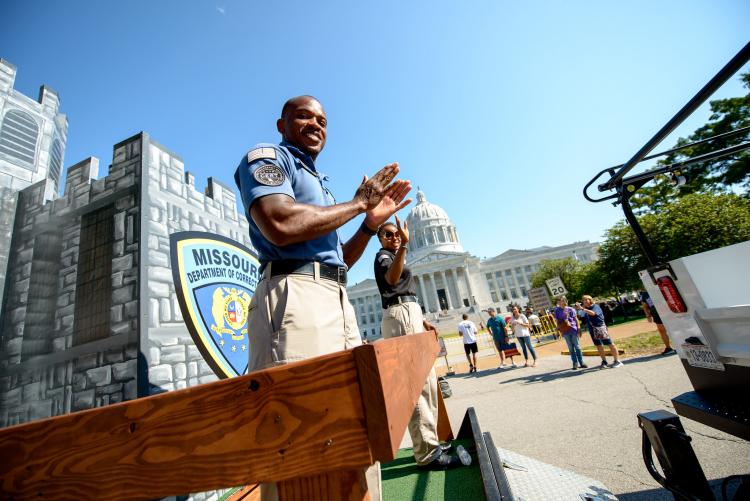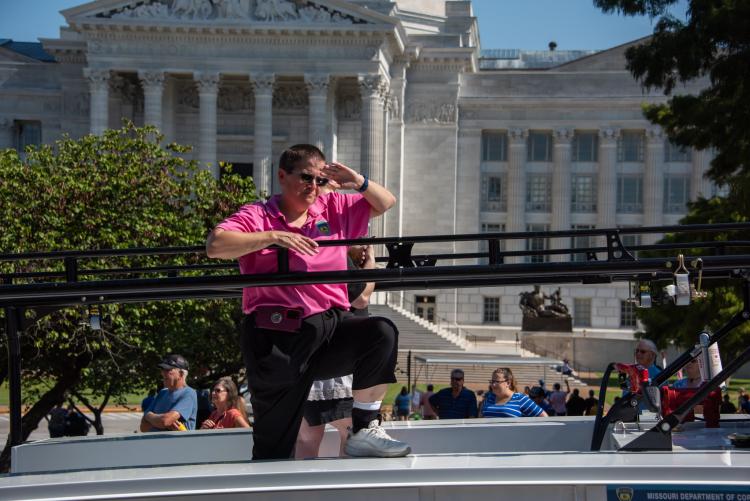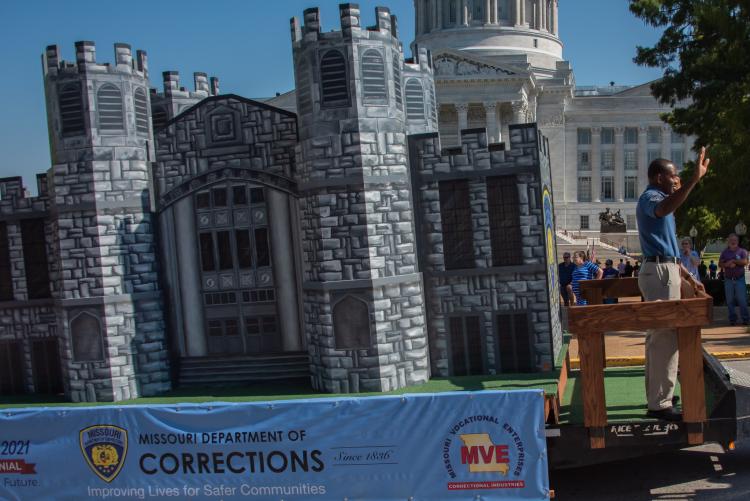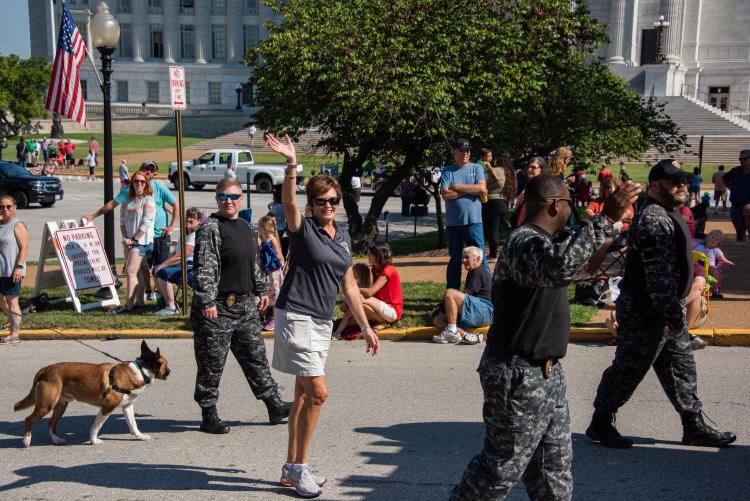 ---