The Missouri Department of Corrections makes staff wellbeing a priority.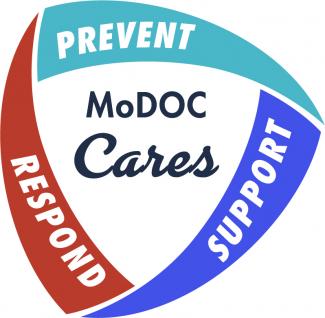 Like those working in the military, law enforcement, emergency medicine and other first-responder careers, corrections professionals encounter stress and trauma that can have a pervasive, long-lasting impact on their lives.
As part of a series of department strategic initiatives, MODOC has re-focused the Employee Health and Safety Unit with renewed attention to promoting wellness and managing mental health and workplace stress.  
The unit has launched a three-part model that aims to:
Prevent: Holistic wellness resources, services, programs and trainings designed to provide care and build resiliency in staff.
Respond: Resources and strategies designed to assist staff with unique occupational stressors.
Support: A culture that allows for ongoing support of staff, enhances their overall health and benefits their lives.
---
Wellness Resources
Employees at the department have access to local wellness activities throughout the year, as well as free vaccinations for influenza, Hepatitis A and B, tetanus, diphtheria and pertussis. The department also invests in programs and resources designed to boost corrections staff wellness in multiple areas:
Intellectual and financial wellness
Environmental and social wellness
Physical and nutritional wellness
Emotional and spiritual wellness
Please contact your worksite coordinator if you have questions about activities and programs available in your area. Subscribe to the WorkWell newsletter for wellness tips and the latest updates on programs and resources available to corrections staff, as well as event such as virtual and in-person wellness fairs.
Active & Fit Direct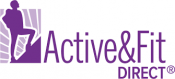 $25/month MULTI-Gym membership. Access by visiting Anthem.com and logging in to your personal profile. Log in to your anthem.com profile, click CARE, then DISCOUNTS, then Active & Fit Direct to enroll.
Wondr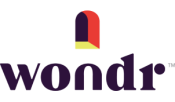 Wondr (Formerly Naturally Slim), is a 40-week wellness program available to Missouri Consolidated Health Care Plan (MCHCP)/Anthem health plan members who qualify. No out of pocket cost. MCHCP members can click link to get started! 
Pause First Academy

The Department of Corrections is investing in staff wellness by providing each team member with a FREE annual subscription to Pause First Academy. Designed for MODOC employees by a team of first responders and veterans, this online holistic wellness resource aims to help corrections professionals build resilience. Courses cover mindfulness, meditation, yoga, nutrition and more. Work at your own pace, or join the trainers for live weeknight wellness webinars. New content is added each month. Email wellness@doc.mo.gov to request enrollment.
Strive Employee Life & Family (SELF)

The Strive Employee Life & Family (SELF) program (previously the Employee Assistance Program, or EAP) helps state workers reduce stress, improve health and enhance life balance. State employees eligible for Missouri Consolidated Health Care Plan (MCHCP) medical coverage, as well as members of their households, may use the SELF program 24 hours a day. Members can access tips and resources on diet, exercise, anxiety, grief, managing finances, finding child care and more. Register online through GuidanceResources.
GuidanceNow℠ (the SELF Mobile app)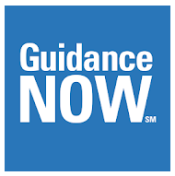 GuidanceNow℠, the SELF Mobile app, provides fast, easy access to your ComPsych employee assistance program and a wide array of health and well-being resources. On GuidanceNow℠ you can:
• Browse and Search Resources—Browse a wealth of local-language, informational tools and resources. These resources are organized into categories such as well-being, relationships, work, education, finance and lifestyle
• Find a Provider—Use one-touch access to speak with an intake clinician and get a referral to a local provider
• Learn More—Access authoritative, regional resources (such as third-party government-sponsored, not-for-profit and private domain websites) which connect people to additional resources and benefits
• Access Program Information— Review your company's specific employee assistance program benefit information
• Provide Feedback—Respond to surveys to help ComPsych improve future program offerings for employees and their household members
Recorded Webinars
Guidance Resources Program Overview
Healthy Lifestyles: Changing the Way You Think About Diet and Exercise
Connecting Mind and Body for Healthy Living
School's Out: Getting Everyone Through the Summer
Being Part of a Multigenerational Team
---
Trauma Resources
Peer Action and Care Team (P.A.C.T.)
The department's peer support program, P.A.C.T., is made up of staff at each worksite or Probation and Parole region who are able to provide information, resources and confidential support to employees who experience personal or workplace stress or potentially traumatic events. P.A.C.T. members are not mental health professionals; they are peers with personal experience and specialized training.

Any employee may contact or request to see a P.A.C.T. member at any time.
P.A.C.T. members will always:
Maintain confidentiality (within limits outlined in policy) and respect the rights, dignity and self-determination of others

Build respect and understanding

Actively listen

Display sensitivity and model integrity

Work within established guidelines (please refer to D2-15.8)

Work as a team member to ensure the best possible care and outcome

Be open-minded with a willingness to learn
Utilization of P.A.C.T. is entirely voluntary. Members can provide a listening ear, assistance locating resources or services, information about Strive Employee Life and Family (SELF) and other supportive measures. P.A.C.T. has representation in each DOC division, and has provided assistance to thousands of staff members since its inception in 2001. Anyone can become a PACT member, and we aim for our team to reflect the diverse population of employees within the department with respect to job class, age, race, and gender.
Who is my PACT member? How do I become a PACT member? Ask any supervisor, or locate the PACT team roster and nomination form on the PACT folder in the K: Drive.
Employee Trauma Unit
The Department's Employee Trauma Specialists are mental health professionals within the department who can:
Provide brief emotional support for staff until more appropriate resources are identified

Conduct outreach and follow-up after a serious or critical incident

Offer assistance with locating and connecting with local resources or services

Assist with applications for financial assistance through the Correctional Peace Officers Foundation

Consult on crisis response strategies
The Employee Trauma Unit does NOT:
Provide direct services to any staff member under investigation by the Department

, with the exception of offering community resources.

Conduct fit-for-duty evaluations

or determine ability to complete essential job functions.

Provide any clinical services that are otherwise available in the community
Interactions with the Employee Trauma Unit are free, voluntary, and confidential.
Meckenzie Hayes
Manager of Trauma Informed Employee Care
Meckenzie.Hayes@doc.mo.gov
573-526-3021