---
When you join our team, we have your back.
The Department of Corrections looks out for team members and their families, investing not just in salaries but also in health and wellness, education, retirement, and opportunities for personal and professional growth.
Watch this video for a breakdown of the value of your job in corrections: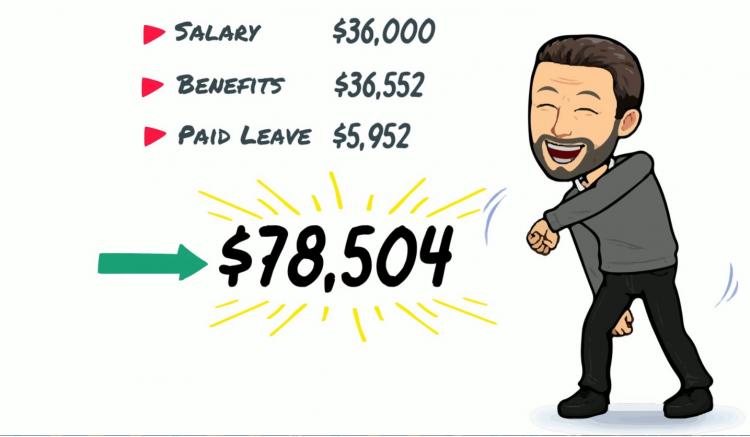 State of Missouri employees are eligible for multiple benefits, including:
Paid Pre-Service and In-Service Training
Missouri State Employees' Retirement System (MOSERS)
Major Health Insurance (provided for employees and available for families)
Paid Life Insurance (amount equivalent to annual salary)
Long-Term Disability Insurance
Cafeteria Plan (health insurance)
Deferred Compensation Plan (retirement investment)
12 Paid Holidays Per Year
10 Hours of Annual Leave Per Month
10 Hours of Sick Leave Per Month
Credit Union
Direct Deposit of Paycheck (required)
Employee Health, Wellness and Safety Initiatives
MOST 529 College Savings Program
Savings Bonds
Education Discounts
Learn more about benefits for all State of Missouri employees »
---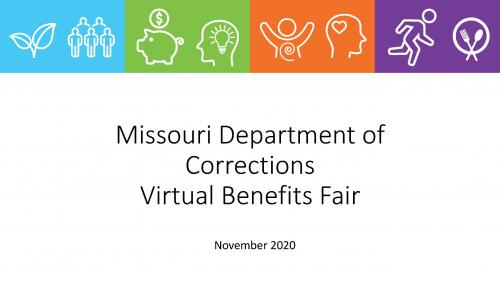 Check out the Missouri Department of Corrections Virtual Benefits Fair »
---
State-Sponsored Insurance Plans
Missouri State Employees' Retirement System (MOSERS) provides insurance options to its members. They include:
Major Health Insurance (provided for employees and available for families)
Paid Life Insurance (amount equivalent to annual salary)
Long-Term Disability Insurance
Missouri Voluntary Life Insurance Commission (MOVLIC)
Optional Life Insurance (portable, with dependent coverage available)
Medical Benefits
The Missouri Consolidated Health Care Plan (MCHCP) provides member and dependent coverage for the following:
Medical
Dental
Vision Plan
All employees should receive an enrollment password and login information for the Statewide Employee Benefits Enrollment System (SEBES) by email shortly after the start date if an email address has been provided to the human resource/payroll representative. Enroll within 31 days of your hire date or during open enrollment Oct. 1-31. Need help? Contact MCHCP for help accessing SEBES.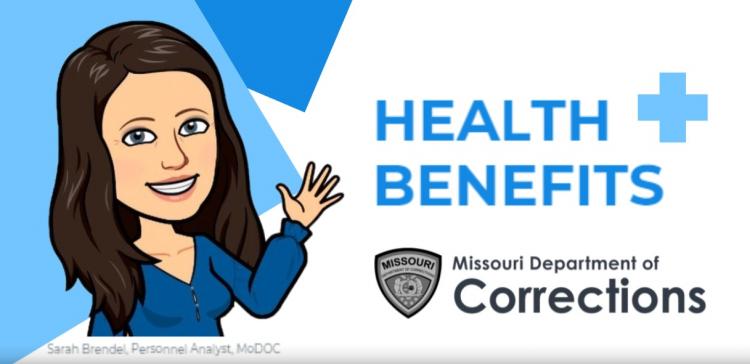 Please direct all questions regarding eligibility and program specifics to your work site personnel clerk or to the department's Office of Personnel.
Cafeteria Plan
The Cafeteria Plan is a benefit option available to state employees that allows pretax dollars to be used for dependent care; state-sponsored medical, dental, and vision insurance premiums; and other flexible medical benefits as identified by the Cafeteria Plan. As a result, this may lower the employee's tax obligation.
---
Retirement
Employees of the department who meet the eligibility criteria are covered under the Missouri State Employees' Retirement System (MOSERS).
Current publications that cover retirement eligibility, benefits, creditable service, contributions, early retirement, and other retirement issues are available from the work site personnel representative.
Deferred Compensation
Administered by MOSERS, the deferred compensation plan provides a convenient way to save for retirement through payroll deduction. Both pre-tax and aftertax (Roth) contribution options are available. Plan features include a custom yet affordable investment lineup, free seminars and consultation with local representatives, and convenient online account access. Employees may call 800-392-0925 for additional information.
---
Paid Leave
Full-time state of Missouri employees accumulate annual leave starting at 5 hours of annual leave each pay period (or 10 hours per month). Employees earn 6 hours of annual leave each pay period after completing 10 years of state service. Upon completing 15 years of state service, employees earn 7 hours of annual leave each pay period. There are limits to how much annual leave an employee is allowed to maintain on an annual basis. Those limits are 240 hours, 288 hours, and 336 hours, depending on how many years of state service the employee has. When employees separate from service, they are entitled to receive reimbursement for the amount of accrued leave that does not exceed the maximum allowable accumulation.
Full-time employees also earn 5 hours of sick leave each pay period as long as they are in pay status for at least 80 hours of that pay period. Employees can accumulate sick leave without limit. Sick leave can be converted to retirement credit upon retirement. If you have any questions concerning paid leave, please contact your personnel clerk.
Learn more about types of paid and unpaid leave »
---
Training and Job Development Opportunities
The department encourages employees to participate in professional development throughout their careers and offers multiple opportunities for employees to receive training in a classroom setting, online, and through virtual instructors.
Education
In the Department of Corrections, we want our staff to grow professionally and personally. As a staff member, you have access to multiple education benefits, including higher-education tuition discounts and the Missouri Savings for Tuition Program (MOST).
Learn more about education opportunities »
---
Credit Union
Services of the Missouri Credit Union are available to all employees of the department. This is a not-for-profit savings and lending institution, offering a variety of savings accounts, checking accounts, loan programs, travelers' checks, credit cards, automatic teller machines, and investment options, etc. Application for membership should be made directly at the credit union office.
Savings Bond
The State of Missouri offers a savings bond program. Employees may designate a portion of their income for the purchase of a variety of savings bonds and may use automatic payroll deduction for their purchase.
---
Employee Recognition
The department takes great pride in recognizing outstanding performers. Employees can be recognized at their worksite and at the departmental and state level for performing their duties in an outstanding manner or accomplishing exemplary achievements in the performance of their duties in accordance with D2-7.2 Recognition Committee. The department acknowledges these accomplishments through the Employee of the Month selection process, the Award of Valor, Distinguished Service Award, and Lifesaver Award. Employees are encouraged to nominate co-workers for these awards.
---