Looking to Secure Your Future? Apply now to be a correctional officer! Paid training. Health insurance and retirement. Paid vacation and sick leave. Locations throughout Missouri.
Correctional Officer I
Who You Are:
You live your life with integrity and expect the same from the people around you. You thrive in a team environment and have your teammates' backs. You are ready to grow, and you welcome a challenge.
Who You Will Become:
A career in corrections is a chance to make a difference — for the offenders whose lives you change, for the communities you make safer, and for yourself. You will receive world-class training, a competitive wage, great benefits and the opportunity to map out a career path that's right for you. You will become a better, stronger version of yourself. You will become a role model. And best of all, you will become a part of a family.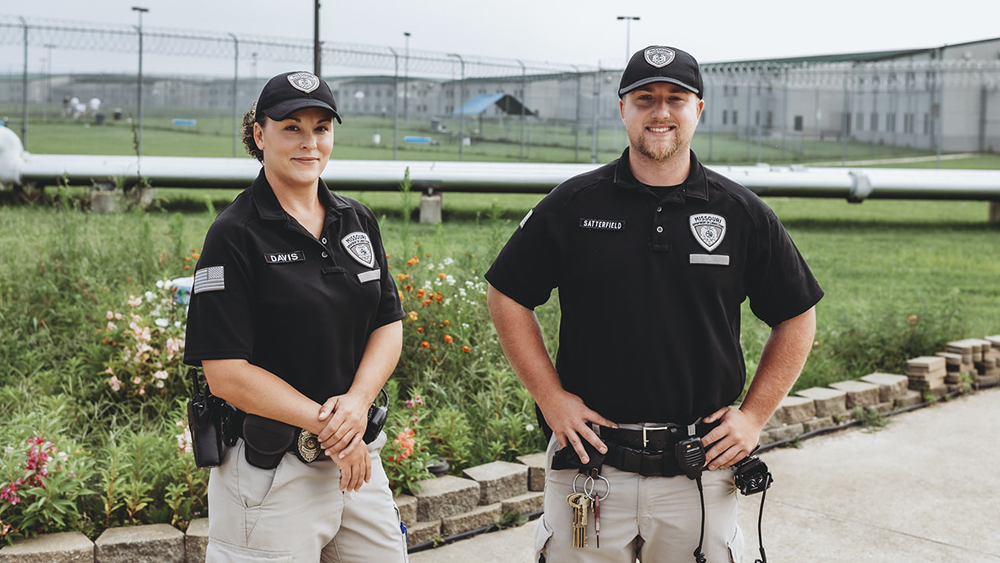 Interested? Take action:
Apply now (bring along a friend to join our family)
Email with your questions

Call

573-526-6477

to schedule an informative tour
Minimum Qualifications:
Must be 18 years of age or older.
SPECIAL REQUIREMENTS:
Ability to pass a background investigation administered by the Missouri Department of Corrections.

Ability to complete Defensive Tactics and Standard First Aid/CPR training during Basic Training

Ability to complete and maintain firearms certification training administered by the Missouri Department of Corrections.
View state employee benefits information »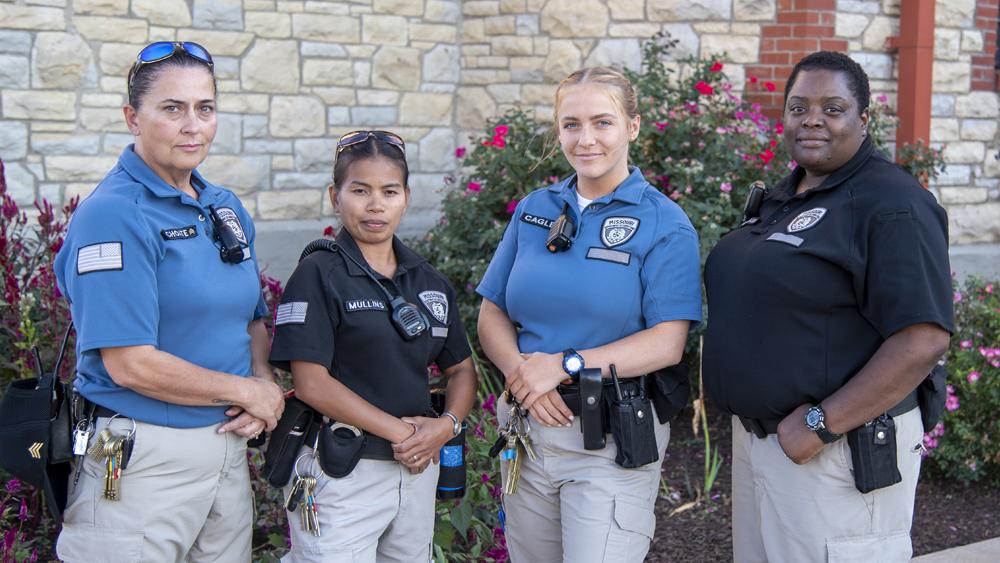 Contact a Recruiter
Call 573-526-6477 or email: recruiting@doc.mo.gov
Talent Acquisition Team
1717 Industrial Drive
Jefferson City, MO 65102
recruiting@doc.mo.gov
Phone: 573-526-6477
Fax: 573-526-7666