Employment Opportunities

Have a heart for service? Join our team!
The Missouri Department of Corrections works to improve lives and make Missouri communities safer. We manage and supervise justice-involved Missourians on probation, in prison and on parole. In 90 locations throughout the state, we employ 11,000 people in more than 200 job classifications.
We have an urgent need for corrections officers, probation and parole assistants and cooks.
Ready to apply? Register at ease.mo.gov or call 573-526-6477.
Vince Rost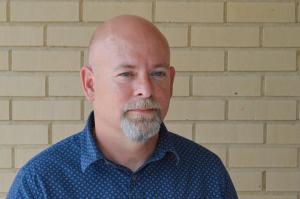 "After you've been a probation and parole officer for a while, when you have that person who calls you back and says, 'Hey, I'm being successful. Thank you very much for the things that you did,' that is very fulfilling."
Title: Probation & Parole Unit Supervisor
Starting position: Probation & Parole Officer
Hometown: St. Charles (born 1969), Hermitage (graduated 1987)
Education: Master's degrees in human resources development & criminal justice administration
Previous jobs: Plastics production manager, U.S. Navy senior chief gunner's mate
Shaneal Richmond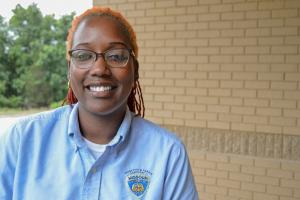 "Helping the residents -- that really makes me feel good at the end of the day, knowing that I did something good."
Title: Probation & Parole Assistant
Starting position: Corrections Officer I
Hometown: Fulton
Education: Criminal justice
Myles Strid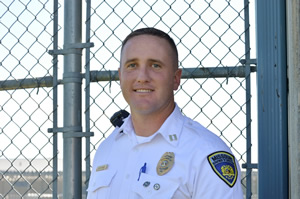 "Corrections requires drive, integrity and bravery. I can't think of a group of people I would rather serve with."
Title: Major
Starting position: Corrections Officer I
Hometown: Fulton (originally Columbia)
Education: Associate's degree in criminal justice administration
Previous job: Vending machine service technician
Mimi Nazu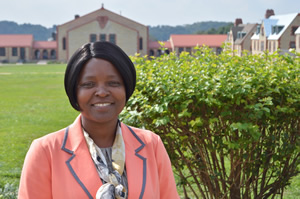 "Teamwork is essential. I feel that I am cared about, appreciated and considered family."
Title: Functional Unit Manager
Starting position: Corrections Officer I
Hometown: Jefferson City (originally the Congo)
Education: Master's degree in public administration
Previous job: Certified nursing assistant in a nursing home
Benefits
Pre-service and in-service training
Paid holidays
10 hours annual leave per month
10 hours sick leave per month
Health insurance (medical, vision, dental for employees and family)
Paid life insurance
Long-term disability insurance
Missouri State Employee Retirement System
Deferred compensation plan
Cafeteria plan
Uniforms provided when required
Access to credit union
Direct deposit of paycheck
Employee health, wellness and safety initiatives
MOST 529 College Savings Program
Application Process
Complete an application at ease.mo.gov. If you're qualified, you'll be notified by email. If an examination is required, you'll be notified of the time and place. Your merit score(s) will be sent to you by email, and your name will be placed on a "Register of Eligibles." Eligibility for some job classifications is based on education and experience only. All male applicants ages 18-25 must be registered with the Selective Service System. Corrections officer candidates must be at least 19 years old with a high school diploma or certificate. Background checks are conducted.
In addition to completion of the EASE process, jobs might require a completed Department of Corrections application.
Download an application.
Hiring Process
When vacancies occur, the state agency may request a Register of Eligibles and/or fill the vacancy through the transfer/ re-employment/ promotion process. If a register is requested, your name may be sent to the agency. Merit System rules require that vacancies be filled from the top 15 applicants or 15 percent of available applicants. Your score determines whether you receive an invitation to interview.