---
Current Strategic Initiatives
Our mission in the Missouri Department of Corrections is to improve lives for safer communities.
Our strategic plan serves as a road map to guide us in that mission. Strategic initiatives — the actions we take to achieve our goals — support three major themes:
Creating a safer work environment
Developing our workforce
Reducing risk and recidivism  
---
The state's business cycle runs on a fiscal year timeframe, this year from July 1, 2022, through June 30, 2023 (FY2023). Each year we articulate our priorities to support better government in Missouri through our strategic plan. In fiscal year 2023, our mission and our goals remain constant, but our strategic initiatives continue to evolve. We are building on past years' success and adding new priorities.
Here is what we are working on during the 2023 fiscal year:
---
Safer Work Environments
---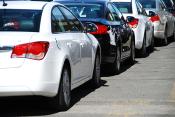 Increase Probation and Parole Fleet
This initiative supports the division's focus on supervision in the community. With additional cars, probation and parole officers are better able to meet supervisees in their own communities, providing more meaningful supervision.
---
Implement Automated Time Keeping in Division of Adult Institutions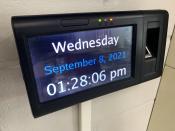 Site safety is enhanced when managers are able to effectively monitor the work environment and ensure staff are at their assigned posts at their assigned times. Installing an automated time-keeping system for tracking staff shifts streamlines monitoring processes and improves safety and security within our institutions. These changes can help us make sure our facilities and offices are properly staffed and can reduce unnecessary personnel expenses.unnecessary personnel expenses.
---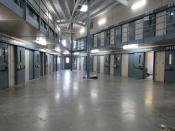 Implement Improved External Classification System for Prison Security
The current classification system allows little flexibility in the management of individuals serving lengthy sentences or convicted of certain crimes that strain costly and scarce resources. This initiative will implement a classification process that assesses risk for misbehavior using an empirically driven classification tool, helping the department to maximize use of housing within adult institutions while maintaining safety and security.
---
Review and Update Internal Classification System for Prison Safety
The department uses an internal classification system to determine which offenders may be safely housed together. We will validate and update our tool to ensure we are using the most current, predictive information to classify potential housemates. This initiative will help us continue to promote a safe environment within our institutions for both offenders and staff.
---
Transition to Electronic Files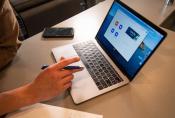 The onset of the COVID-19 pandemic and efforts to mitigate the impact of the virus required the department to use alternative work sites. One need identified as a result of this change was better access to commonly used hard-copy files and electronic forms. This initiative aims to identify the scope of hard copy utilization within the department and develop a plan to make files more accessible in electronic format.
---
Improving the Workforce
---
Provide Financial Training for all Staff with Purchasing Authority
Staff who participate in procurement and business operations play a key role in ensuring timely submission of required information. Staff with purchasing authority will receive training to ensure they understand the process utilized for both procurement and business operations, thereby streamlining functions and sustaining good customer service.
---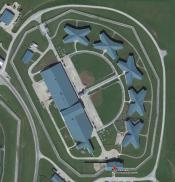 Establish the

Western Training Academy
Providing custody staff with adequate and appropriate training for their job functions is more effective with hands-on learning. This initiative facilitates the creation of a training facility where new staff have the opportunity to learn and practice skills in an environment that reflects one in which they will work on a day-to-day basis. The hands-on learning model improves facility safety and security.
---
Implement Onboarding for Supervisory Staff
Supervisory staff play a key role in supporting a culture we can be proud of. This project aims to implement an onboarding process for employees promoted or hired into supervisory positions. We want to ensure people moving into these positions are properly supported with skills and information they need to successfully supervise staff in a positive and productive manner.  
---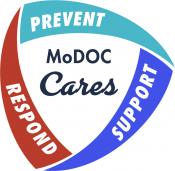 Expand Trauma Support for Staff
For corrections employees, day-to-day events can result in trauma that, when not appropriately addressed, often leads to ongoing issues with absenteeism, work performance, morale and a host of other negative life impacts. This initiative seeks to continue improving how we respond to staff who have experienced traumatic events on the job, especially those on the front line, by providing support and resources for staff after these events. The purpose of this initiative is to improve both work and non-work life for all employees.
---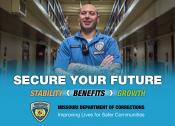 Expand Team Recruitment Efforts
As vacancies are being seen across all divisions within the department, there is a need to expand our efforts to recruit staff. The goal of this initiative is to implement a consistent approach to recruitment and provide recruitment teams with training on best practices.
---
Develop Zero Suicide Standards

Data suggest corrections personnel experience unusually higher suicides rates than the general population (an estimated 39% higher). Research has estimated that for every one death by suicide, at least 25 people will attempt suicide. This initiative aims to identify screening and response process for employees in crisis to better support employees and their families
---
Redevelop the Intranet

Giving staff timely access to current information and relevant tools is essential to our success. We aim to support staff-focused department goals such as more effective onboarding, improved staff retention and ongoing operational excellence by creating a user-centered website experience for our teams. This initiative helps ensure staff members have quick and easy access to the tools and information needed to do their jobs effectively.
---
Develop Equity, Diversity and Inclusion Strategy (EDI)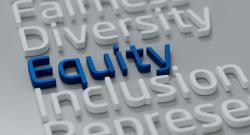 Recent national events have sparked a need to explore diversity and equity related to the corrections workplace. We endeavor to create a culture supportive and inclusive of all staff and to build better awareness regarding race, ethnicity, culture, gender, sexual orientation, social/economic class, age, disability, religion and other characteristics. This initiative is designed to gather staff feedback on diversity and to implement strategies that encourage understanding and appreciation within the department.
---
Adopt a Trauma-Informed Culture
We most efficiently progress toward our mission when we understand the underlying reasons Missourians come under the care of the department. Research consistently shows that the vast majority of offenders in our prisons have experienced significant and life-altering traumatic situations. This initiative aims to expand the work we do from a trauma-aware culture to a trauma-informed culture. By making this shift, we can better manage behavior within our institutions and increase our chances of helping people understand and change decisions and behaviors that lead to criminal justice involvement.
---
Reducing Risk & Recidivism
---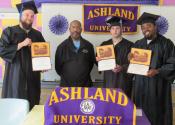 Expand Higher Education Opportunities
We believe providing opportunities for pro-social activities like obtaining a college degree improves the lives of correctional facility residents and supports economic growth for Missouri. This initiative seeks to expands higher-education opportunities to all institutions, providing free courses for offenders and reduced-cost courses for staff. Through this program, we support successful reentry for offenders while improving our workforce.
---
Implement Institutional Programming and Activities to Conform with Evidence-Based Practice
Research shows that correctional interventions can reduce the chance of future criminal justice system involvement. We aim to provide programs and activities that are proven to improve successful reintegration into society by former offenders. This initiative will begin implementation of programming and activities that have been identified as evidence based and that provide opportunities for skill building to enhance offenders' opportunities for success.
---

Deploy Integrated Mental Health and Substance Use Treatment Philosophy and Standards across 

the Department
Many people in our prisons have both mental health and substance use disorders. We hope to improve outcomes and support recovery for residents affected by these issues. This initiative establishes consistent, coordinated and holistic behavioral health treatment in all department facilities, with a focus on core risk-reduction programming.
---
Implement Program Model for Court-Referred Short-Term Offenders
This initiative reviews current practices for offenders sentenced to a short-term treatment program by the court and aims to align treatment with best practices while eliminating processes that delay or reduce available treatment time. Our goal is to increase the efficacy of the program and the success of participants.
---
Establish Mental Health Liaisons for Probation and Parole Supervision
Through funding from the federal Smart Probation grant program, this initiative establishes regional behavioral health specialists in five probation and parole regions. These behavioral health specialists will be a liaison to probation and parole officers to assist with finding services, identifying next steps and providing a link to community providers.
---
Detailed strategic initiative information is available to staff on the K drive.